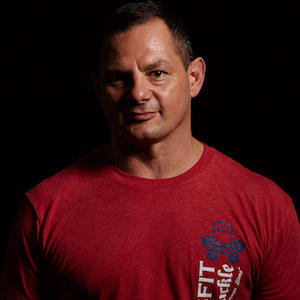 Nik
Served in the US Navy on board the USS America CV-66; aircraft carrier launch and recovery, and the navy fire dept.
Certifications: CrossFit Level-2 Trainer, CrossFit Olympic Lifting Trainer
I Coach to the take the gift God has given me to take our members from never having been upside down and yelling at me that they can't do this, to witnessing their first handstand pushup…to facilitate confidence and pride from self-doubt. To teach them how they can beat chronic illness and achieve fitness one day at a time. I thrive in getting to have a hand in demonstrating that a score on a workout does not define them, what defines them is that they put in 100% effort in that moment, during that workout and how to apply that same drive and passion and apply to their life.